Well a little blog post to fill in the gaps since the last SNDH release in August 2015! Crikey, doesn't time fly when you're having fun? More like: time flies when you're heading into the realms of middle age and you have no time for the ST.
As far as the collection goes, currently (as of 12th May 2016) we have 158 new/updated SNDH's comprising 225 tunes. Quite a mixed bunch of tunes ranging from the MusicMon delights of BITS demos to the winning entry Flash of the ROM by fellow PHF member gwEm at last year's epic STNICCC. Anyway that's just a taster of what the next release will feature. Now a few thoughts about PHF / SNDH related goings on :-
As I mentioned in December 2015 all three current PHF members descended on the Netherlands for the third STNICCC party. Cal & Grazey attended the last party in 2000 but this was gwEm's first experience of a vintage and current scene cocktail, kind of like Babycham mixed with Red Bull I guess. Well the Northern contingent of the crew decided to insanely bike from the Kingston Upon Hull (UK City of Culture 2017 – more of that later) to Gouda. gwEm quite rightly took the more speedy and civilised flying route into Schiphol.

From an Atari music perspective the party far exceeded all my dreams and expectations. Firstly there was the small matter of two chip musician legends within my floppy disk throwing arc. Then there was the plethora of new ST chip tunes submitted to the compo! Within a few minutes Richard Karsmakers introduced me and Cal to Rob Hubbard, yes, "Rob fucking Hubbard". Rob was my true hero back in the day. Strangely at that time (1985-6ish), around Zzap! 64 and their Musician's Ball articles I did not realise Rob came from our home city. I'd never met Rob before even though I only live less than 10 miles from the maestro. In fact it was Hubbard and Jeroen Tel/MON tunes who were the catalyst for my music ripping 'career' – my first rips were on the C64 before moving to the ST.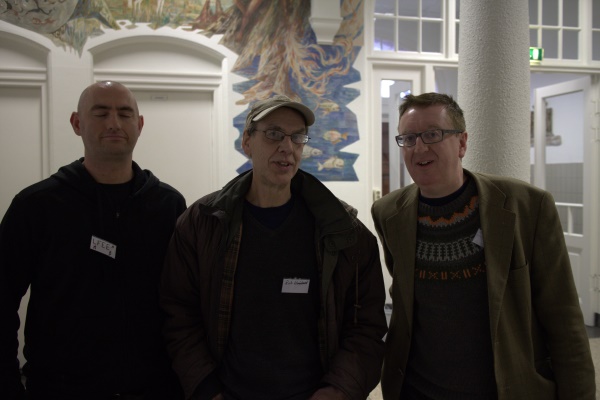 Within seconds both myself and Cal were immersed in "'ull speak" dialog, it was if we'd known him for years. Also in our conversation was Paul Loraine who I'd met at a 40th birthday party in Newcastle, I'd know Paul's brother for years from many Glastonbury festivals, but never knew his brother had been a commercial chip musician – releasing game tunes including Huckleberry Hound, Popeye 2 and Arcade Trivia Quiz.. Dutchies and Germans looked on as our conversion became more indecipherable, this continued to lunch time when we shared rather delicious Dutch meatballs.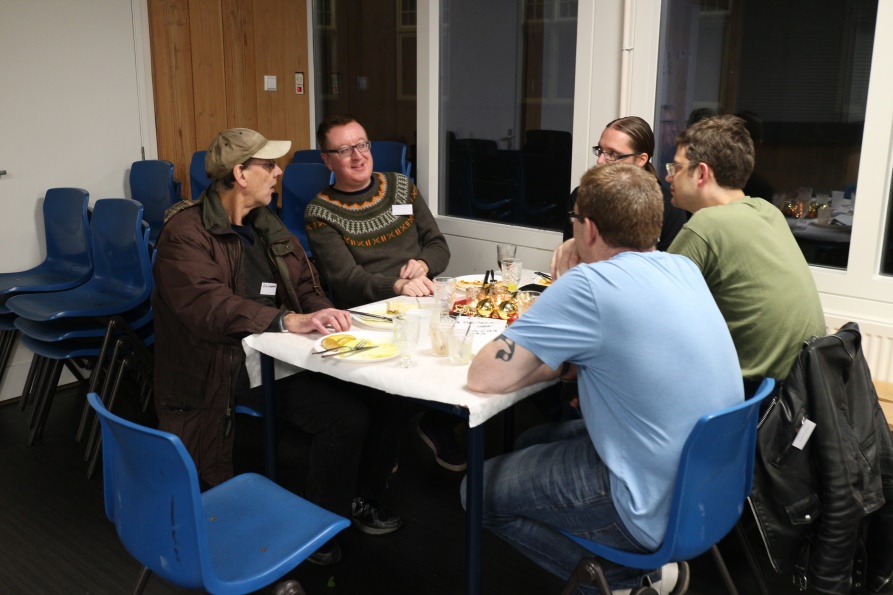 During this time I quizzed Rob on the origins of his ST music routine. Rob only did a handful of ST tunes, the most notable been Goldrunner which was a cover of his C64 Mastertronic Human Race IV tune (one narnty narn!). Rob explained that it was Steve Bak (coder of the ultra smooth Goldrunner) who actually converted a Z80 music driver to 68000. He then gave this to David Whittaker who used it before writing his own ubiquitous music routine. He also confirmed that he did write the ST music to Thundercats. Whittaker was often wrongly credited with writing the tune due to the use of Rob's driver and no credits within the game. It was during this time Rob eventually moved to California to work for Electronic Arts – there his ST tunes dried up with the exception of the digital track for Populous (still not SNDH'd – shock!).
One other snippet, as I mentioned myself and Cal biked to Gouda from Hull, we did this via the P&O ferry from Hull to Rotterdam. This is a big overnight ferry which can carry in excess of 1500 passengers, 200 cars, 200 lorries, it's like a floating hotel. Anyway on board there's 2 restaurants, 1 dance stage, 2 cinemas, 4 bars. The top deck bar is called the "Sky Lounge" this is frequented normally by the older generations, the Sky Lounge consists of a cocktail bar and the music is provided by the in-house Richard Cladermanesque pianist.

Back to the plot, I asked what Rob did when he returned to the UK from EA, you know what?! He became the resident pianist on our ferry!! Sooooo wish I'd known at the time, mmh piano version of Phantoms of the Asteroid or Commando anyone?!
Anyway our chat moved to things closer to home – notably Hull City of Culture 2017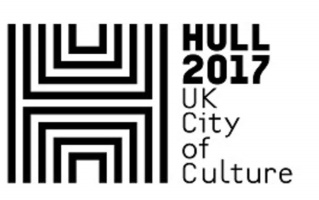 Hull was named as the UK's City of Culture in 2013, known for being the home of poet Philip Larkin, Sir Tom Courtney, Mick Ronson, Amy Johnson, William Wilberforce, John Venn & of course Rob Hubbard. I asked if Rob had any plans to be involved – I was thinking something along the lines of a SuperByte, but Rob said he was hopefully planning an orchestral extravaganza performing some of his greatest works to a local audience. Lets hope so!
There the Hullites went their separate ways, Rob drifted on a historical tour of Gouda, Grazey & Cal shifted upstairs for a bit of coding and movem.l d0-d7,$ffff8840.w – shadow!
Anyway that ends the first part of my STNICCC SNDH blog, part 2 will feature Maaaaad Maaaaxx