Weird concept (quite original), great game. From the game author's description:
You've just been assigned the editor-in-chief position at The Republia Times in the glorious and free nation of Republia. You must use your influence to print positive articles that paint Republia in a good light.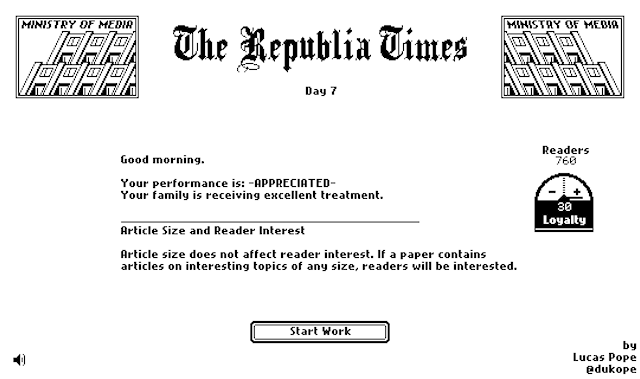 So your task is to get the news feeds, then use your DTP software (resembling an 80s Mac) and filter out the news that make the country look bad and only include the good ones. Your family's health is at stake, so you'd better please the right people! Plus, after a few editions there's this twist that.... Well, I'd better let you discover it by yourself. DTP like it's the 80s again :).